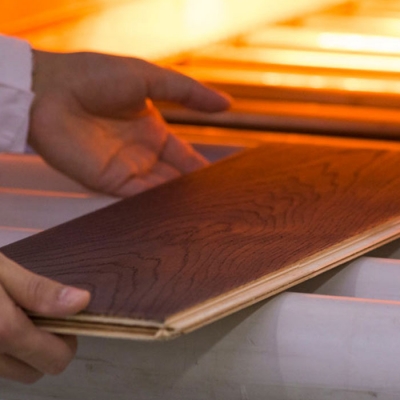 We are one of the most famous providers of UV Coating for Wood in Delhi as it is a type of wood finish that is applied in order to safeguard wood from ultraviolet radiation.
Besides UV Coating for Wood, we also provide Spray UV and Full UV Coating at highly reasonable prices.
The advantage of using this wood finishing process is that it does not involve the use of heavy solvents and VOCs unlike other traditional wood finishing processes.
The importance of wood finishing is very high as a good wood finish is the final step of the overall manufacturing process.
The benefits of a good UV Coating for Wood include protection against-
abrasion;
dirt;
heat;
Evaporation of moisture;
If the wood is left unprotected, then the structure of wood gets altered, but the speciality of the UV coating is that during its process, there are no negative effects on the environment.
Best Wooden UV Coating Manufacturers, Exporters India
Baba Adhesive & Coatings is one of the foremost Wooden UV Coating Manufacturers, Exporters India and this coating is different from other coatings as it leads to several harmful health effects.
Basically, the conventional wood finishes which are based on oil or water, release a high degree of harmful solvents.
Best Wooden UV Coating Exporters India
So, in this case UV Coating for Wood does have some harmful effects as it helps in reducing the quality of indoor air in homes.
You may also like these product